CTRM Radio Episode 2 - CTRM In The Cloud
Molecule's founder and CEO joined Patrick Reames and the Commodity Technology Advisory team to discuss cloud technology in the ETRM industry.
Sameer, Founder and CEO of Molecule Software, recently joined Patrick Reames and the Commodity Technology Advisory team in their latest podcast to talk about the adoption of cloud technology in the energy trading and risk management industry. As co-host, Dr. Gary Vasey, points out at the beginning of the episode, there are differences in what some vendors mean when they use the term "cloud."
While the entire podcast is worth listening to, if you want to skip ahead to Sameer's section, start playing at about 7m25s.
Here is what was said in case you prefer to read:
To us, what cloud means is software that works like the other really great software you find on the internet, like Gmail. So, under the hood, that's a multi-tenant delivery model, that is easy sign up and integration, and that is somebody else monitoring uptime and guaranteeing throughput and really reaping all the benefits of a multi-tenant solution.
Do you find that multi-tenancy capability or delivery model to be an advantage in a sales process?
It depends on the person. If the person is simply wanting to no longer pay for physical servers at their premises, well that's a hard conversation. However, if the person gets the nuance of what other cloud solutions that are good software on the market do, it's a much easier conversation. We'll talk about things like the support that we can provide because we are a cloud solution that's over-and-above what any single-tenant cloud vendor could do.

A great example is: our support team here in Houston has an automated report that runs every morning that shows them if something didn't mark. That would be much harder to do with a single-tenant solution hosted on… hosted anywhere. For us, it's as easy as whipping up a report. We can find out what didn't mark and potentially fix the problem before our customer even sees it. Or, call them and say "hey, we noticed something weird about your portfolio. Think it might be because of this. Think you might want to fix that.
Many thanks to the ComTech Advisory folks for talking to us about cloud technology. We could talk for weeks on the subject, so look forward to joining you for another episode soon!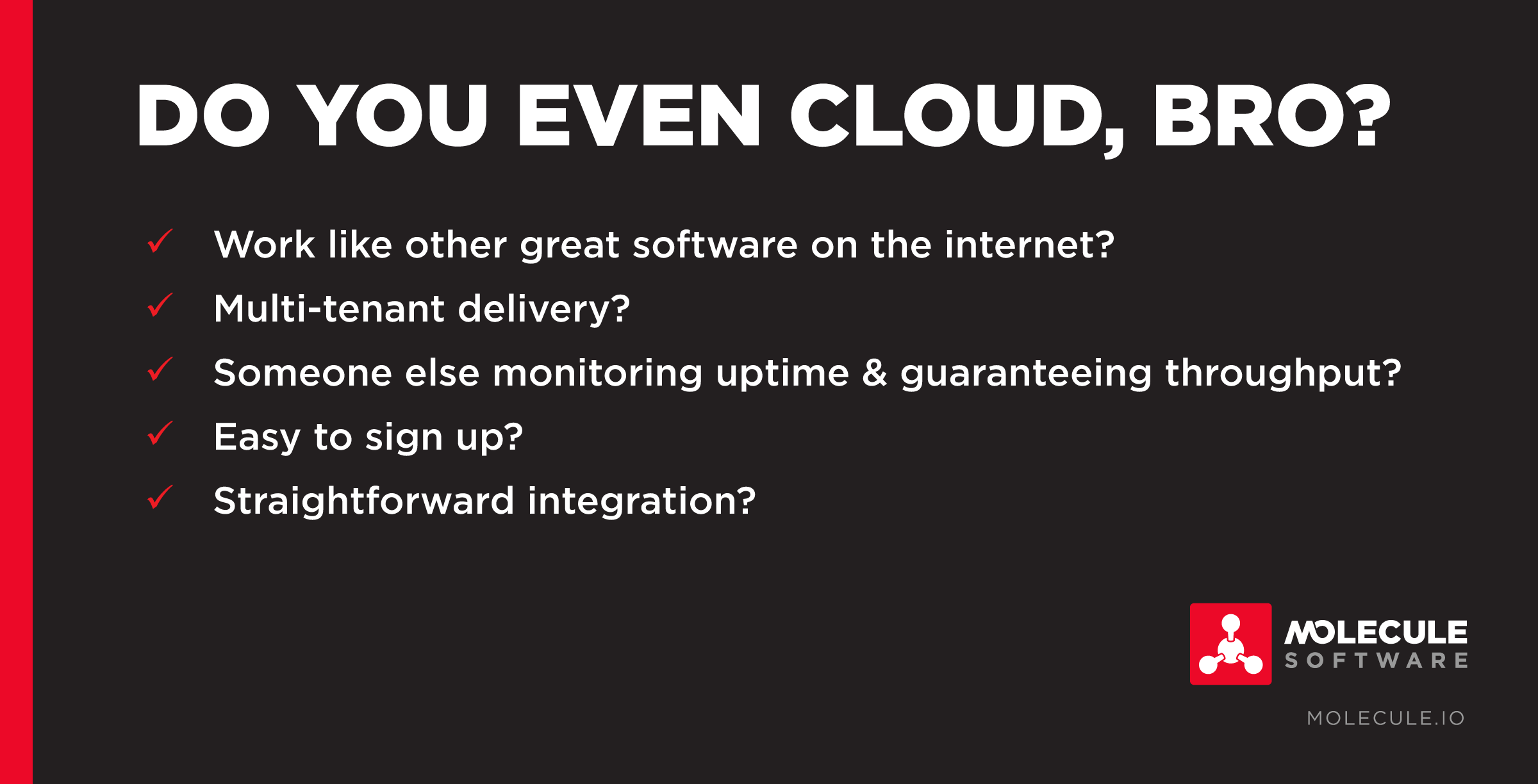 Related Posts
Nuts and Volts: Podcast Launch
Buying an Actual Barrel of Oil