5 Benefits of ETRMs for Renewable Trading
Molecule has helped companies trade renewables since 2016. More recently, we noticed the evolution of the energy market presented new challenges for energy traders and risk managers.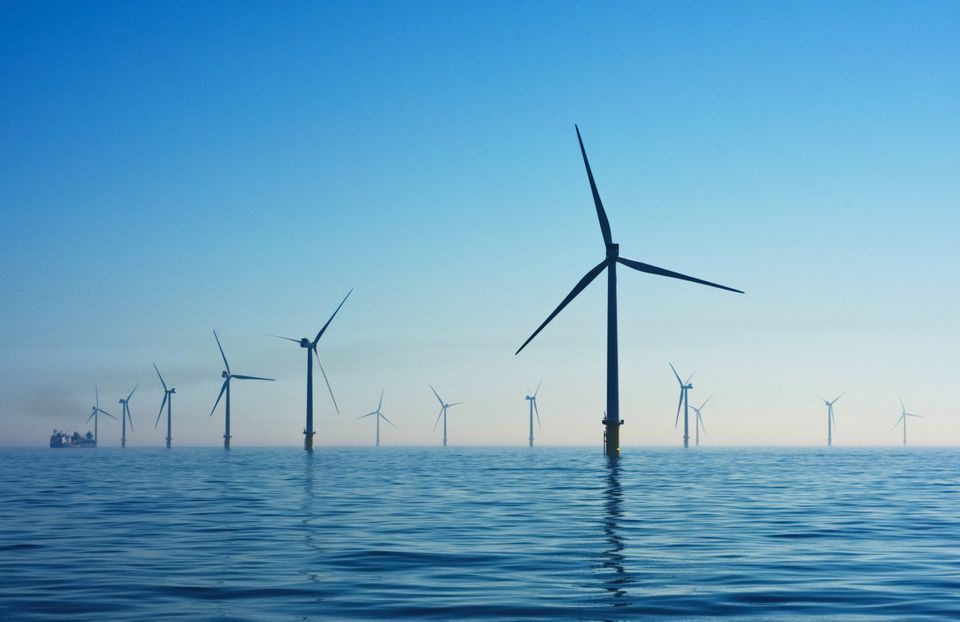 Renewables are changing the trajectory of the energy market so much so that "the EIA projects a nearly 50% increase in world energy use by 2050, led by growth in renewables." With the global goals of decarbonization and renewable energy incentives, the industry is growing quickly and becoming competitive. ETRMs must adapt.
Molecule has helped companies trade renewables since 2016. More recently, we noticed the evolution of the energy market presented new challenges for energy traders and risk managers. We wanted to find ways to optimize their trading and risk management experience by making it easier for them to manage renewable offsets and credits.
We've been working on just that. Molecule has announced Hive, an ETRM add-on for companies managing renewables commodities and instruments, such as RECs, RINs, and RGGIs. With Hive, you don't have to settle for error-prone spreadsheets or an ETRM solution that doesn't specialize in managing renewables.
If you're tired of spreadsheets or your current solution, and you're considering an ETRM system that is designed to manage renewables, we've laid out some of the benefits here:
1. Renewables are in a unique asset class and need to be treated as such
Renewables are shaped differently from other asset classes. This makes managing them different from managing other commodities, specifically in terms of managing vintages, expiries, and distinctions related to carbon emissions. Most renewable trading involves credits and offsets, in addition to emissions – so your system should understand their peculiarities.
In other words, you need a system that's equipped to handle the full lifecycle of renewable instruments, commodities, and their unique attributes. Spreadsheets aren't going to cut it. Molecule will.
There are three position-creating modules in our application: trades, assets, and inventory tickets. Why is this important for renewable energy traders?
Trades: shows commodities and renewables positions that come from contracts
Assets: ingests energy & emissions forecasts for more accurate risk management
Inventory Tickets: models deliveries of credits and offsets
Your ETRM should assist with all aspects of the supply chain and risk management for renewable credits and offsets. To assess and mitigate risk, you need to get the full picture of your trade portfolio, renewable instruments, and renewable commodities.

2. Easier to manage the full lifecycle of your renewables
Since renewable credits and offsets are so unique, you need software designed to manage them. And that doesn't mean spreadsheets or just any old E/CTRM.
Molecule's Hive add-on handles:  
Importing forecasts using our assets model
Recording Contracts for purchases/sales of credits & offsets
Managing Minted Volumes & Deliveries using our inventory tickets, and growing list of registry integrations
Managing Credit/Offset Expiries using tickets
With Molecule's tickets, managing vintages, eligibility, and serial numbers is easy. Our application creates an audit trail so you'll have a comprehensive view of each trade's history.
If you're using spreadsheets to manage offsets and credits, on the other hand, all of this input and monitoring can get complicated quickly. While you may wind up with a spreadsheet that looks easy to use, doing so will leave you exposed to manual errors. Ideally, you want software that's fully equipped to manage these front-to-back office features.
"Molecule enables customers to track their contracted and actual deliveries of all sorts of credits and offsets while capturing the fine-grained data elements that make each unique." - Sameer Soleja, Molecule's Founder and CEO
If you want more control of your renewable credits and offsets, Hive makes it easy and effective.
3. A system that specializes in renewables is better suited for the evolving market
Since the renewables industry is relatively new, it continues to undergo significant changes. To maximize efficiency and give you a competitive edge, you need an ETRM that understands and adapts to the evolving needs of the energy industry - with access to regular software updates. We send an update out every two weeks to ensure our customers are getting an optimal renewable trading experience.
If you're trying to manage renewables with an E/CTRM that isn't equipped for handling renewable credits and offsets, not only will your software struggle to adapt to market changes but your risk management strategy will as well.
Molecule values our customers as much as we value modern technology, so we're always finding new opportunities for innovation and scalability. When we see the need for new features or capabilities, we add them to our roadmap. Much like we did with Hive, if we see a way to disrupt the industry and optimize our customer's experience, we will.
4. Powerful custom reporting specific to renewables
At Molecule, we understand how important reporting is to mitigating and managing risks within your trade portfolio. Customers can take advantage of our powerful custom reporting, specially designed for renewable trading.
With our custom reports, you can apply complex rules, such as eligibility criteria, to your trade portfolio. You can also manage the different types of RECs in your inventory separately and match credits and offers with their associated commodity.
These reports make it easier to monitor, manage, and mitigate the risk associated with renewable energy trading. Molecule will build morning reports every day so you can have a comprehensive understanding of your renewable positions.
5. Manage your renewables alongside your other trades and native positions
If you're trading other energy and commodities, you don't have to settle for disparate systems or silos. With Molecule's ETRM, you can manage all of your trades - renewables included - all in one place.
If you use Molecule to manage multiple commodities and products, you can see their positions in Hive with your other trade data and native positions. You can easily see P&L, position, and risk exposure for all of your trades. You'll have real-time data visualizations, important insights and metrics, and up-to-date market data, all powered by Molecule.
If you're ready for a modern, scalable ETRM that is designed for trading renewable instruments and commodities, schedule a demo with us today.

Hive | Renewables by Molecule
Hive offers customizable reporting, which will allow you to manage the nuanced, full lifecycle of renewable instruments, including minting, eligibility, and optimization.
With Hive, you can easily:
Manage your forecast, contracted, and delivered credits and offsets
Match up credits and offsets with the commodities that generated or consumed them
Manage the full lifecycle around credits and offsets
LEARN MORE
Related Posts
Introducing Hive, Our New Renewables Package
Molecule's Renewables Glossary