Inside Molecule: Meet Jay
Meet the art director and UX designer behind Molecule, the most modern ETRM/CTRM on the market.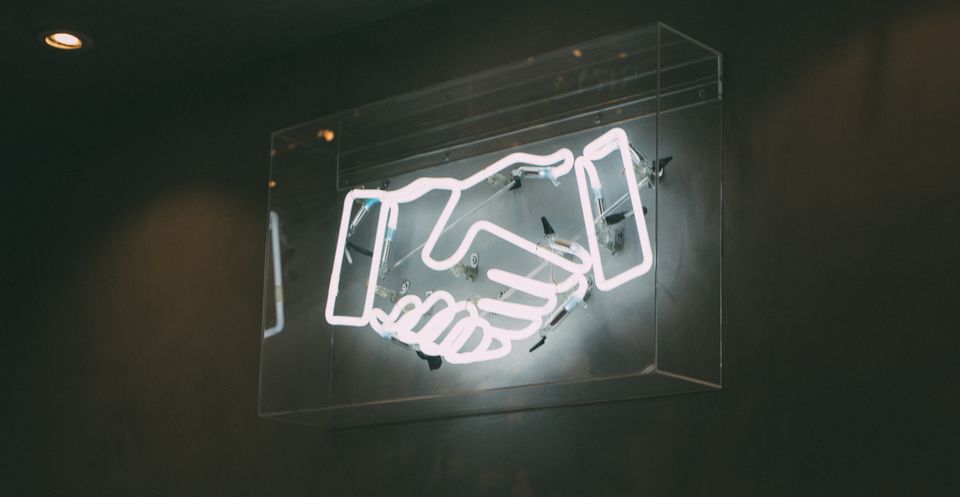 What makes a successful E/CTRM?
One that provides accurate and accessible data and handles the complexity of your business in real-time.
To accomplish this, three factors are necessary:
A great product
A skilled team
A love for design
At Molecule, we're lucky enough to have all three, and there's a common denominator between each of them – Jay, our art director and UX designer.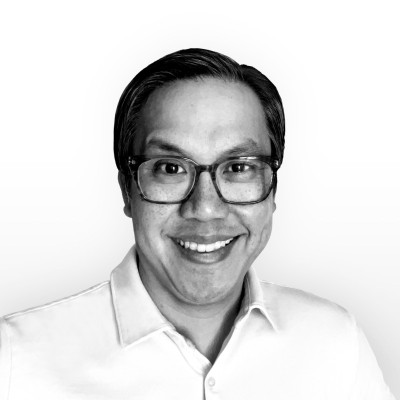 Jay joined the Molecule team back in 2014, making him one of our first employees, and he hasn't looked back since. He works closely with Molecule's revenue and engineering teams to expand brand visibility and enhance our app's usability and design.
Jay has over 20 years of experience planning, designing, and executing user interface designs across various industries. He loves being a part of the Molecule team because cutting edge design and visual branding are at the heart of our product.
Since Jay is such an important part of the Molecule team, we want to dive into his background and show you what design means to Molecule.
Tell me about your background and how you ended up at Molecule in 2014.
I studied art in college. I majored in advertising design and computer art – a total departure from a prior environmental science focus. In high school, I got a small art scholarship, which motivated me to take art classes alongside all the science courses. My art professors always encouraged me to major in art, and after a few bad grades in math, I made the switch. There were some raised eyebrows at home, as I don't think my parents saw success in this path, but they recognized my talent and, more so, my passion for it.
Also, the idea of working in a modern design studio every day appealed to me more than working in a research lab. After excelling in the art program, and graduating, I started my search for graphic design jobs in the Houston area. That wasn't so great at the time. Firms were small, with no budget or physical space for a junior designer.
Perhaps unbeknownst to those firms, dot coms and websites were on the rise. The web was so new then that more eyes started to focus on it, and more companies needed their e-commerce and B2B websites designed. I had no web experience when my first employer found me. I joined an IT consulting company that understood my experience but liked my portfolio enough to send me to a couple of HTML classes. Small project after small project, along with continued self-education, I was eventually laying out client web applications. I soon became the webmaster for the company website. I now had the skills companies wanted – although not the companies with modern design studios. I didn't care. The pay was better, and the parents of a son with an art degree rejoiced!
I then jumped around IT consulting companies, performing dual roles. I was a UI/UX consultant working alongside dev teams on web projects, mainly in oil & gas, energy, and finance. I also worked within those consulting companies' marketing teams, designing company websites and print collateral.
I met Sameer while working at one of those consulting companies and became fast friends, sharing an appreciation for design and malaise for the typical industry projects we were staffed on. Some were good projects, but thankfully for me, not the best looking. When Sameer decided to start Molecule and make older software better, my phone rang, and I answered the call.
How has Molecule evolved since you joined the team? In what ways has Molecule stayed the same?
When I joined the team in 2014, there were seven employees and a handful of customers. We were in a tiny office that barely fit the number of desks needed. It wasn't that modern design studio I aspired to work in, but it was damn close and definitely had potential, especially with a CEO that cared about that.
Already, Molecule was not the typical industry web app I was used to seeing. It was dark-themed with bold fonts, which were never used in any web applications I had worked on. I knew this was going to be fun, and it was the only interface I had to work on. Gone were the days of wrapping up a project in warp speed and moving on to the next client, sometimes in another state.
I was happy for the opportunity to dedicate extended time to one application. Besides this, there was strong attention to doing the right thing – for customers and, if possible, the world. I am proud to have witnessed and participated in the drafting of our values. While the company has grown in team members and customer count, our values have stayed the same.
Why is it so important for companies to prioritize design?
Compared to other ETRM/CTRM software, Molecule looks and feels more like a present-day application you'd see in consumer app stores. Many ETRM applications were developed prior to the wide use of smartphones, tablets, and popular websites. Their product evolution has been slow-moving due to unique client needs and third-party implementation methods and costs.
Meanwhile, today's general population has been accustomed to the everyday use of sophisticated apps made easier to use through solid UX and UI design. These types of apps are a stark contrast to the basic designed client/server applications of the past. There's no reason ETRM/CTRM software cannot use similar UI/UX design patterns most people are acquainted with in other applications. Its familiarity extends the user experience and, ultimately, productivity. It's easy on the eyes, too.
In terms of design, how does Molecule stand out in the industry?
Molecule takes on a modern, flat 2.0 design approach with a dark theme, designer typeface, and custom commodity icon library. It's not your typical ETRM/CTRM client-server application with a basic grey interface covered with standard input fields and buttons. Automation allows Molecule screens to be as minimal as possible, doing more behind the scenes, so the users don't have to do the heavy lifting.
Can you explain the difference between UI and UX in the context of Molecule?
Sure. User interface (UI) design is the process of designing screens or widgets. That can include color selections, typography, visual aesthetic, layouts, and mockups.
User experience (UX) design is the broader process of designing the experience a user has when interacting with the software. It includes user research, interaction design, user patterns, and information architecture.
What are some essential functions of UX design for the E/CTRM industry?
User interaction data analysis, trend research, and ongoing customer dialogue are some crucial exercises to better understand users' actions and expectations. Risk managers, IPPs, traders, schedulers, marketers, advisors, and others have different and similar use cases. Considering those, along with the software's capabilities, allow for more deliberate workflow and UI design.
What are some misconceptions about UI/UX design you've encountered? What do you wish everyone knew about UI/UX?
"As long as it works, I don't care how it looks."
That's something I've heard many times. I care, and so do Molecule and our customers. You can use a rope to hold up your pants instead of a belt. It works, but we're not wearing ropes instead of belts around here.
Would you buy a Porsche with its fine-tuned German engineering if it looked like a Volkswagen Thing? Would you love driving it every day? Could you sell it for the price of the engineering under the hood? I wish everyone would know that it matters.
What are some of your favorite projects you've worked on as our UX designer and art director?
Molecule, duh.
What does your creative process look like?
I like to block out an entire workday solely for graphic design. An entire workday is rare, so 1-2 hours a day, if possible, for designing new add-on brands, customer mission patches, website graphics, and other marketing needs.
Also, lots of coffee, as well as visual and auditory stimuli, help. I play music or have a TV on in the background. I find inspiration in lyrics or something I see on TV. I'm able to block it out if I don't need it. That modern design studio I always wanted to work in? We can work from home now, and that's even better.
What's a fun fact people don't know about you?
At the start of the pandemic, I started running to get outdoors and to establish some form of daily exercise. I run 5-6 days a week and have formed an addiction to running shoes. I currently have ~32 pairs of running shoes in my rotation.
I'd say it's an unhealthy addiction, but I think it's actually a healthy one since it enables me to keep running. I also enjoy cycling, and running shoes are much cheaper than carbon fiber road bikes. I'm telling myself 32 pairs of running shoes is probably better than 5 carbon fiber road bikes. Or is it?
---
If you'd like to see some of Jay's brilliant work, check out our website and schedule a demo to see our application's interface.
Related Posts
The Future of Data Analytics in Energy Trading with c.Quant.io CEO
Molecule's 2023 Q1 Product and Team Updates