Introducing Hive, Our New Renewables Package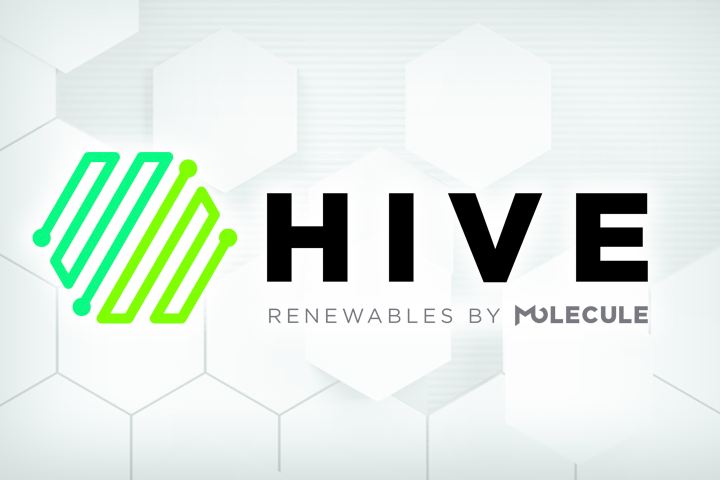 The renewable energy market has grown significantly in recent years. And, we're not expecting any slowdown. In fact, the renewables industry is expected to increase by a CAGR of 8.4% from 2020 to 2030.
As renewables continue to make up more and more of our energy mix, companies are managing new renewable financial and physical assets, often alongside other commodities and products. Renewables have unique characteristics that mid-office and back-office teams need to manage.
Want to learn more about ETRMs and renewable trading? Check out our blog, "5 Benefits of ETRMs for Renewable Trading."
As the energy industry changes and our customers' responsibilities become more complex, Molecule adapts to keep delivering products that meet our customers' new reality. That's why we created Hive, our new ETRM add-on created for companies trading renewable commodities and renewable instruments, including RECs, RINs, and RGGIs.
With Hive, you can see your P&L, position, and risk exposure for renewables. You can also:
Manage your forecast, contracted, and delivered credits and offsets
Calculate fulfillments of obligations and alternative payments
Manage the full lifecycle around credits and offsets
Unlike managing your renewables trades in Excel, Hive will limit risk by giving you more control and audit trails.
What kinds of organizations should use Hive?
Independent power producers (IPPs)
Carbon or renewables desks
Retail electric providers (REPs)
Public companies with ESG requirements
Hedge funds
Customers who use Molecule to manage multiple commodities and products will see their performance in Hive alongside other trade data.
Like our other products, Hive's implementation fee is included in our fixed-fee subscription. Hive's first release will be at the end of December, and we plan to keep expanding its feature set throughout 2023.
Renewables Glossary
To help you navigate the complex and evolving world of renewables trading, we have created a renewables glossary for you and your team. Our glossary provides clarity for the key terms to know when it comes to renewables trading.
Our glossary includes over 30 renewables terms. For more experienced renewables traders, it's the perfect tool to brush up on your vocabulary. If you're new to the industry, it will help you understand the key terms used in renewables trading.  
Interested in managing renewables trading with Molecule? Visit our Hive Packages Page for more information - we can't wait to demo Hive with you and your team!
Related Posts
Molecule's Software Release Process