How to Prepare for a Successful ETRM Software Implementation
Here's how you can prepare for a successful ETRM software implementation, complete with essential steps, tips, and a free checklist.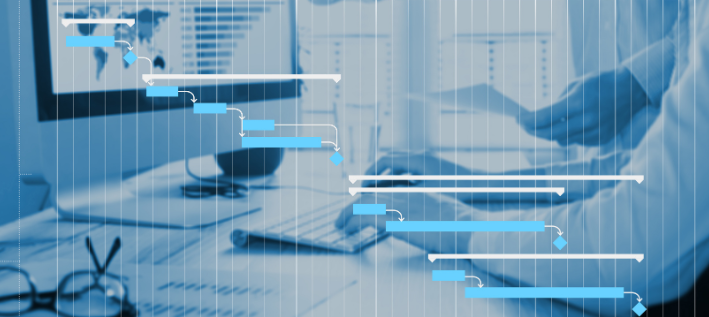 Although implementation processes may vary by vendor, preparation is vital to any successful ETRM software implementation. Rolling out new software is typically a very complex process involving more than one stakeholder within the organization. Understanding what goes into it and your role as the customer will only serve to help you (and potentially expedite it).  
Here's a list of everything you'll need to prepare for the initial implementation meeting, as well as things to keep in mind throughout the process. Download our free ETRM implementation checklist so you can be prepared and proactive.
What should I know before an ETRM software implementation?
Here are three ways to prepare for your ETRM rollout.
1. Have ETRM software goals and objectives ready
Before the initial meeting with your new ETRM vendor, you should have a clear set of goals and objectives prepared to review with the implementation team. If you're still searching for an ETRM, check out our purchase process blog and spreadsheet template to keep track of your goals, objectives, and the ETRMs on your list.  
Consider goals and objectives broadly, including a specific list of goals and tasks you'd like to achieve with your ETRM system, such as:
Compliance with internal risk management policies
Providing the trading portfolio to account for position and P&L reporting
Breaking out exposure to underlying products or commodities
This preparation will allow you to communicate your business processes with the implementation team so they know precisely how you intend to use their software.
2. Involve stakeholders in ETRM software implementation
Depending on your goals and objectives, there could be multiple internal teams with a stake in the ETRM data and reporting. In addition to risk management, these may include:
Accounting and finance/back-office
IT, including security
Trading/front-office
By including these groups from the start, you can avoid last-minute issues, risks, or requirements you may not have anticipated.
Questions to ask of each stakeholder may include:
Specific needs and goals for that group
Level of desired involvement in various stages of the implementation process
What training is necessary for team members
Willingness or resistance to this change  
Pro Tip: Plan your change management strategies from the beginning for success! An easy way to start is by considering how an ETRM implementation may affect daily work for people in different roles across your company.
3. Gather existing data and reports so they're ready to share
Since ETRM software helps to automate many of your current workflows, the implementation will rely heavily on analyzing the current state of these. Get ready by rounding up your:
Trade blotters
Forecasts
Existing reports and analyses
Market data credentials
And anything else that you want to migrate into the ETRM
Ask yourself questions about the current workflow to track down all the details, such as:
Who gets different reporting summaries?
What needs to be reproduced?
How will you be getting your marks?  
With access to this core information, your implementation team can start configuring your integrations and understanding your business processes from the very beginning.
What should I keep in mind during an ETRM software implementation?
Here are some things to keep in mind once implementation is underway.
1. Prepare for implementation meetings
Throughout the implementation process, you and your team will meet with the implementation team to ensure your goals and expectations align, the project is running according to plan, and your team receives the necessary training and experience.
Coordinate with your team and stakeholders to ensure all relevant members are in attendance at each stage. Although your ETRM vendor will have assigned their own project manager to your implementation, you may choose to also have your own project manager overseeing the implementation if there are a lot of topics and stakeholders that will be part of the process.
Your team members should prepare to be involved throughout the implementation process to ensure the following:
Goals are clearly communicated
Your team is learning along the way to understand the full capabilities of the software
Your plans and the implementation timeline align        
Failure to do so could result in dissonance between the implementation team, your team members, and stakeholders – which will unnecessarily prolong the process.
2. Communicate actively with your implementation team
ETRM implementations are substantial projects with different phases. In turn, it's essential to communicate with your implementation team and understand their milestones.
For instance, during the configuration and trade analysis stages of implementation, there may be periods in which the majority of the implementation team's work is happening behind the scenes.
Even if you're not as actively involved in a specific stage of implementation, make sure you're still aware of what the implementation team is working on and how you can help prepare for the next phase.  
Open and frequent communication helps develop trust between the two teams and an understanding of the rhythm of the work and the project.
3. Work hard to reach deadlines, but have some flexibility built in
Due to the complexity of implementation processes, some phases may run smoothly, while others may uncover challenges that require changes to the project timeline. For instance, you may run into data issues, not receive third-party contributions in time, or discover a need for fix and feature requests.  
The primary factors that affect implementation length include the number of trades, historical data, and different products (i.e. markets, instruments, and commodities). The presence of physical trade features (i.e. storage and pipelines), production and usage forecasts, custom integrations, and the complexity of reporting can also extend timelines.
The implementation timeline will be planned based on these parameters, using the team's experience in a typical case. You should allow for some contingency in your timelines though.
4. Learn how your ETRM software works - and use its strengths
As you move through the implementation, it will be tempting to try to recreate your past system or workflow as precisely as possible.
ETRMs require some configuration to use; however, adding extensive customizations can significantly affect your implementation timeline. The more customizations added, the longer the implementation will take. Moreover, over-customization can detract from the core functionalities and strengths of the system.
To get the best result, keep in mind that there are reasons why you're transitioning to a new ETRM in the first place, and you've selected a system that aligns as closely with your business needs and processes as possible.
Be prepared to learn how best to use it to meet your needs. Keep asking your implementation team to provide the best practices for setting up their product so you get the most efficient and battle-tested version of the software.
---
The key to a successful ETRM implementation is working in close cooperation with your implementation team. Make sure to be prepared and aware of what goes into an ETRM implementation - both from the vendor and customer side - and to always have trust and transparency throughout the implementation process.  
Download our free implementation checklist to be prepared for your next ETRM onboarding.
Related Posts
What to Expect After You've Signed the Dotted Line
The Benefits of a Multi-Tenant SaaS ETRM