What to Expect After You've Signed the Dotted Line
You've signed your contract with Molecule, and you're ready to get started with your new ETRM/CTRM... now what? Here's what you can expect over the next few months as one of our new customers.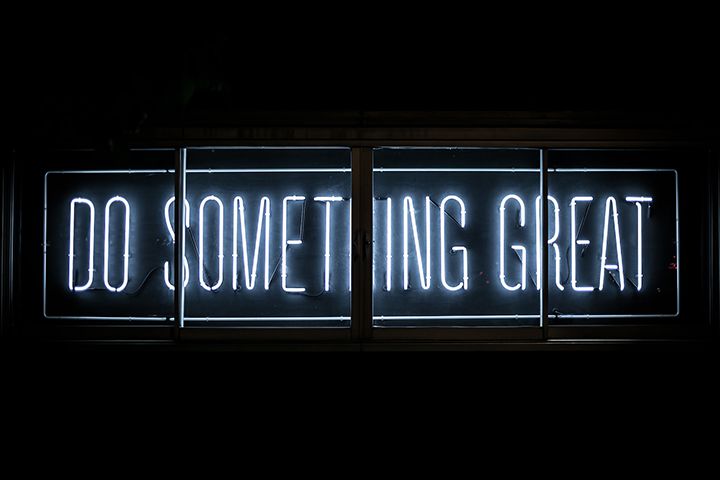 You've signed your contract with Molecule, and you're ready to get started with your new ETRM/CTRM... now what?
Here's what you can expect over the next few months as one of our new customers.
Our Timeline
The span of projects depends on the amount of data, complex deal types, multiple desks, and/or a large variety of trades. Any custom features will also have an impact on your timeline.
For all project sizes, we will develop a project plan with you, and over the course of your implementation, you'll meet with our customer success team to keep your project on track.
Our Process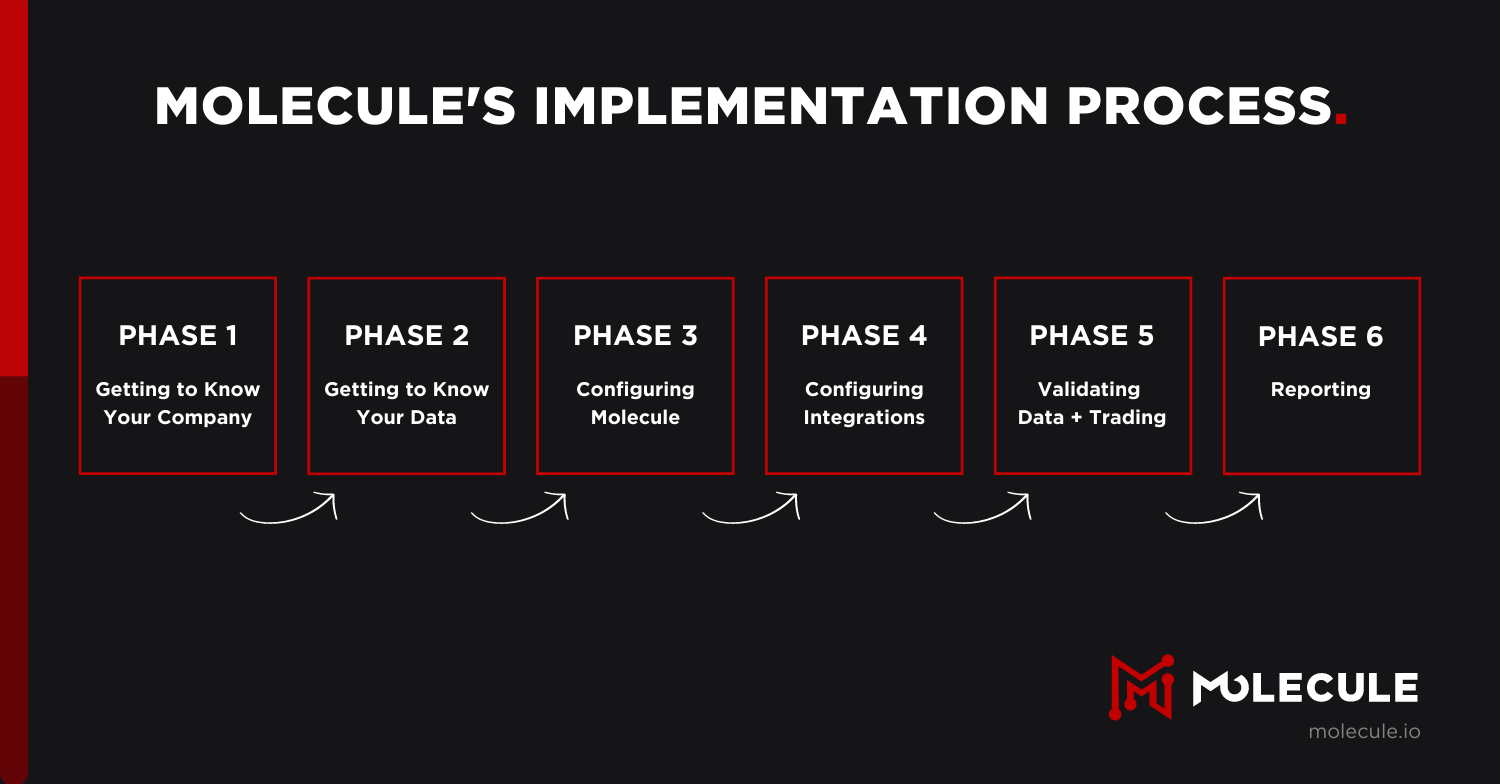 Phase 1: Getting to Know Your Company
Our team will meet with your team to develop the project plan. We'll build a timeline for when you can expect to be up and running in our app.
We'll identify the data flows, storage, and reporting, and discuss the items we will need from you to move efficiently through the implementation, such as existing or sample data and integration credentials.
You'll have a project manager from our customer success team who will work closely with your team to ensure the implementation and onboarding process runs as seamlessly as possible. The project manager will assign Molecule analysts and subject matter experts to join specific meetings or project phases as needed so that you get the full range of resources at the right time.
During this phase, we'll also discuss what success looks like for you and your team and how you can get the most out of your Molecule implementation.
Phase 2: Getting to Know Your Data
In this stage, the project team will understand exactly what your trading business is all about and determine how best to model it in Molecule.
If you've already started trading, we'll review your position spreadsheets and understand your strategies and products being traded.
We'll have a series of working sessions in which we'll go into detail on topics such as trade entry, forward curves, and settlement price sources to ensure your data will be complete and mapped properly.
If you haven't started trading yet, there may not be any trades to load. In that case, we'll ask for sample trades and gather your trade credentials to load future trades.
Phase 3: Molecule Configuration- Books, Products, and More
Next, we'll start configuring your products. Molecule product configuration involves a detailed setup so that trade entry can be easy. Our product hierarchy allows complex linkage of child products, marking products, and settlement products, including formula pricing.
We'll also establish a book structure for your assets and trades.
Once the products have been set up, your trades can be entered in Molecule. For existing trades, we'll start mapping them and preparing for import. We'll transform the product attributes and map them to counterparties, brokers, etc.
Phase 4: Loading Your Data
A key part of any Molecule implementation is setting up integrations. If you're trading on exchanges, Molecule connects to over 15 FCMs and supports positions tradable on ICE, CME, Nodal Exchange, and OTC trades. We'll ask you to have your credentials ready for automated position capture on these exchanges and walk you through the process for requesting the exact credentials we need.
If you purchased our Elektra add-on, we'll ask for your credentials for any ISOs you plan to trade on. Molecule connects to seven different ISOs for position and settlements.
Phase 5: Validating Data and Training
We'll ensure all your data made it into our app, everything is correctly mapped, and products are marking and settling correctly. If something doesn't look right, we'll make additional revisions.
During this time, our teams will work closely with one another, as we train you on how to use our software. Your team will learn to navigate the system, enter and import trades, and manage other data, such as broker information, delivery dates, and forecasts.
We'll also verify your positions and analyze P&L. Your trades will be automatically marked, option greeks will be calculated, and VaR will recalculate with every new trade.
Phase 6: Reporting
Once your data is imported into Molecule, validated, and new trades are flowing, we'll work with you to ensure that you have the data extracts and reporting you need to manage your book.
The first type of reporting you can do in our system is with our Trade and Valuations screens. You can build saved views on these screens to:
Sort
Filter
Customize columns and layout
Pivot
Group
Sum
The second type of reporting in Molecule can be done through our API. With it, you can:
Use a BI tool (i.e Microsoft Power BI) to pull data from our API for your own reports dashboards
Download raw data which can be opened in another program such as Excel
Use a data connection tool (i.e. Excel Power Query) for a live data connection to Molecule
The third type of reporting is our custom reports, which are built into our app by your implementation team.
Post-Implementation
After implementation, we'll reduce our meeting frequency as you get comfortable using the system independently. We'll still be around for questions, and you'll also be able to refer to our online help page or send your questions to our support team - we're always happy to help and hear from you!
If you'd like to hear more from us, subscribe to our blog to learn more about Molecule and the ETRM/CTRM industry.
Related Posts
What Will I Save by Using Molecule?
How Much Does an ETRM Cost in 2023?