Why Your ETRM/CTRM Should Prioritize Interoperability
Learn how Molecule prioritizes and maintains an interoperable ETRM/CTRM system for increased automation, collaboration, and real-time reports.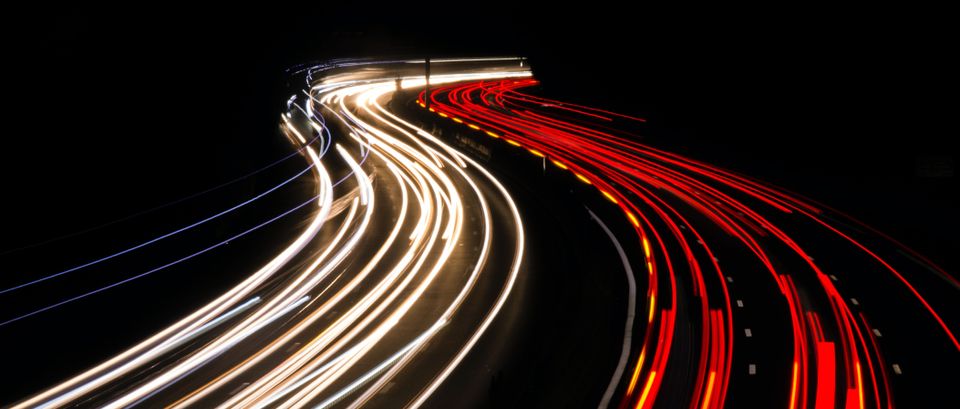 Many financial and energy companies leverage numerous technologies to manage trades, market data, risk analytics, and other pertinent information.
With information spread across various systems and spreadsheets, managing and making sense of data can be complicated, especially with multiple team members working within these different software systems.
Without interoperability, data becomes:
Siloed
Incomplete
Outdated
Inaccurate
This makes building accurate, comprehensive reports while collaborating with different team members feel impossible – but it doesn't have to be.
Your ETRM/CTRM should help connect your data from disparate systems, not contribute to it.
Let's dig into interoperability and its importance to your ETRM/CTRM and risk management strategy.
What is interoperability?
Interoperability allows disparate systems to communicate with one another without intervention from the end user, as though they are from the same vendor.
Many companies strive for organizational interoperability because it maximizes their software's efficiency and usability. At a recent Energy Trading Week panel, 64% of the audience indicated that interoperability is "highly relevant to their organization's strategic goals."
How do companies achieve organizational interoperability?
The two primary ways are standardization and integration.
Standardization makes seamless integration possible. Molecule promotes standardization with our integrations that output JSON, "the universal standard of data exchange." Our integrations support the JSON specification for communicating with APIs for easy data integrations and extractions.
If your company prioritizes interoperability, your ETRM should, too. Be on the lookout for ETRM/CTRMs with built-in integrations, APIs, and multi-tenant cloud hosting.
Here's why.
Built-in integrations
Interoperability is vital to ETRM/CTRMs since risk management relates closely to building accessible, real-time reports.
Building accurate reports can become complex and time-consuming if you have to consult multiple sources for a comprehensive view of your portfolio data. And, without access to real-time data, your reports will be outdated and inaccurate before you've even sent them.
Molecule's ETRM/CTRM, on the other hand, makes exchanging data and building reports easy for our customers through our APIs, FIX adaptors, and software partnerships.
Here's an overview of our integrations:
Within the Molecule application, our integrations concentrate all of your trade data, market data, and FCMs into one platform. All our team needs is your credentials, and we'll get your data loaded into our application right away.
Since we partner with other enterprise companies, the Molecule application is interoperable with their software. As a Molecule customer, you'll have access to Hartigen's American power markets integrations, cQuant.io's advanced data analytics, and, in the future, Fidectus' straight-through processing deal integrations.
Enables automation
A key benefit of interoperability is that it promotes automation. You don't have to worry about compiling data from disparate sources when you have software that does it for you. Automation reduces the likelihood of human error to give you a more accurate view of your data.
Interoperability enables the automation of your company's workflows and boosts productivity so you can focus more on what matters.
Seamless collaboration
It's difficult enough working in separate systems, but it grows even more complex with multiple team members managing data and reports, especially if you're solely using spreadsheets.
Molecule centralizes your data and enables different team members to work simultaneously in our application. Your data no longer has to be siloed into various departments, applications, or spreadsheets.
But if you are missing your spreadsheets, you can use Molecule's API to extract your Molecule trade data directly into your spreadsheets and automatically update them. With Molecule's integrations and Excel connectivity, you can find the best way to make our application work for you and your team.
One of your admins can assign users different roles in the Molecule app, which designates permissions and access to different screens and reports. Your data remains central and accessible to the right team members.
With Molecule's Enterprise package, you can license as many team members as you'd like to use our app.
Where does the cloud come in?
The flexibility of multi-tenant cloud applications helps maintain interoperability between different enterprise applications. With SaaS ETRM/CTRMs, updates are much less disruptive.
Meanwhile, updates can impede the interoperability of on-prem or other single-tenant software. For instance, an external market data update may affect the interoperability of your single-tenant ETRM/CTRM. There's no quick fix, even for simple issues, that can go to every customer at once on single-tenant systems.
As a result, updates can become a long, arduous process, which means you could be missing something important – like market data – for a while. These types of outages can have severe consequences on risk management and your budget.  Since everything must be updated individually, some on-prem ETRM/CTRM vendors charge for system updates and maintenance.  
However, if there are discrepancies with Molecule's multi-tenant application, our engineering team is automatically notified and updates all our customers' systems immediately – likely before it impacts any portfolios and reports. And, we don't charge for updates or maintenance. It's included in our fixed-fee price.
Aside from external updates, you shouldn't worry about how updates to your ETRM/CTRM software may pose additional issues and risks.
"At Molecule, we prioritize our code stack to focus on unit testing. Before our updates, we'll run a whole suite of tests to make sure nothing gets broken, and our systems remain interoperable" - Kyle McRoberts, Molecule Product Manager
One of the great things about cloud-native, multi-tenant software like Molecule is frequent updates – our team releases one approximately every two weeks.
To learn more about our integrations, existing customers can check out our API endpoints, or you can schedule a demo with our sales team if you're not already a Molecule customer.
Related Posts
Why We Love Open-Source and How it Optimizes Our E/CTRM
The Future of Data Analytics in Energy Trading with cQuant.io CEO