ETRM/CTRM Solutions for Traders
Streamline deal capture, advanced risk analytics, and position reporting with Molecule's automated and reliable commodity and energy risk management software.
Get your risk system out of your way, so you can do more important things.
Too often, traders have to key new deals in manually, with screens full of dropdown boxes—each with a million choices. Not with Molecule. Deals automatically flow into your blotter and your position and P&L, are just a second away.
If you trade bilaterally (off-exchange), you can upload your deals via a spreadsheet or type them in, the easiest way imaginable—using natural language.

Married to your spreadsheets? We can work with that. Molecule provides every customer with APIs that can connect to your spreadsheet. Consistent, accurate data will flow into them while you create pivots that allow you to see the data exactly as you please.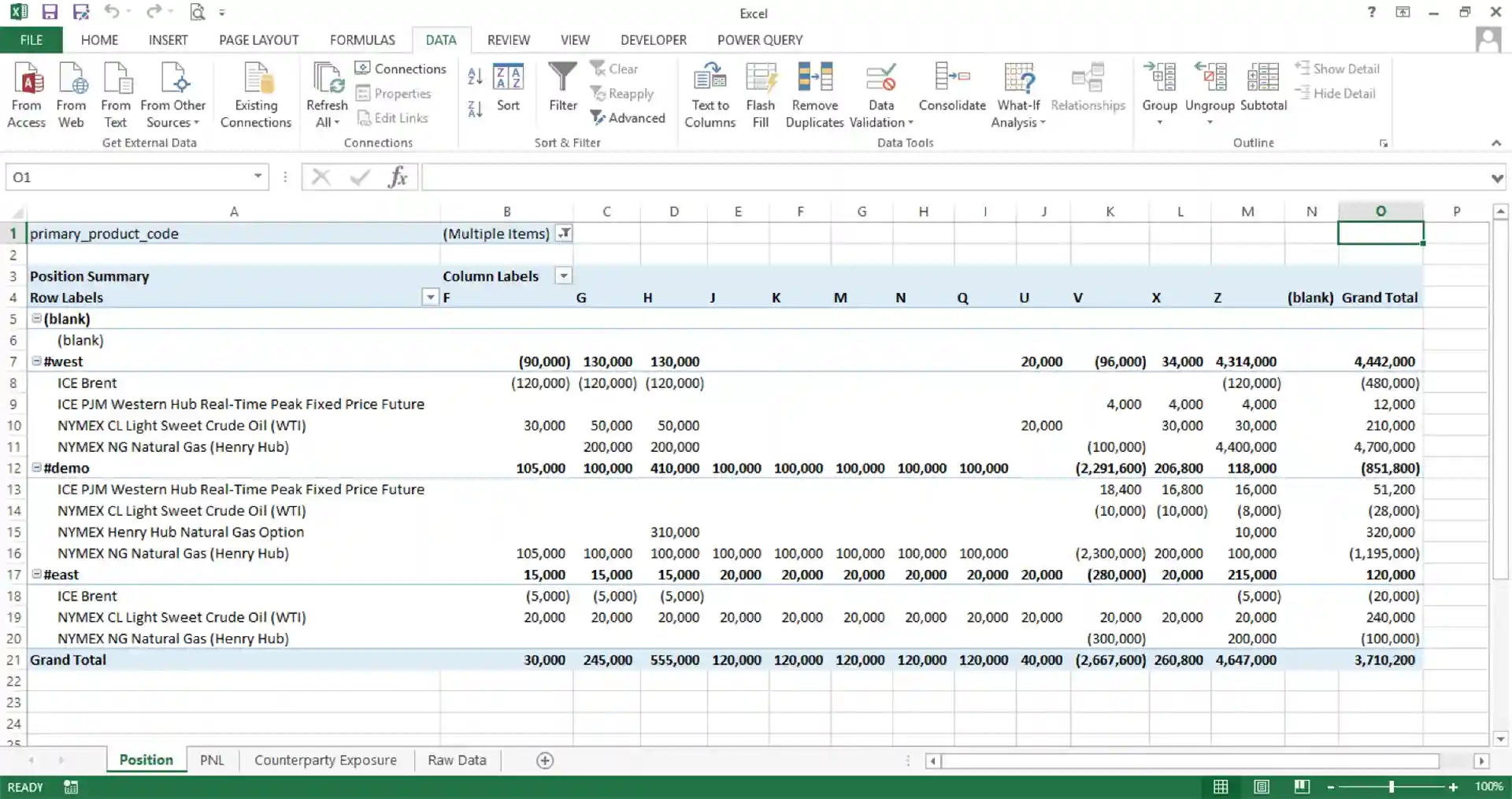 Want to free yourself from spreadsheet purgatory? In Molecule, you can set up a custom Position screen that you adjust, customize, share, and look back at positions on any date as long as you've subscribed to our service.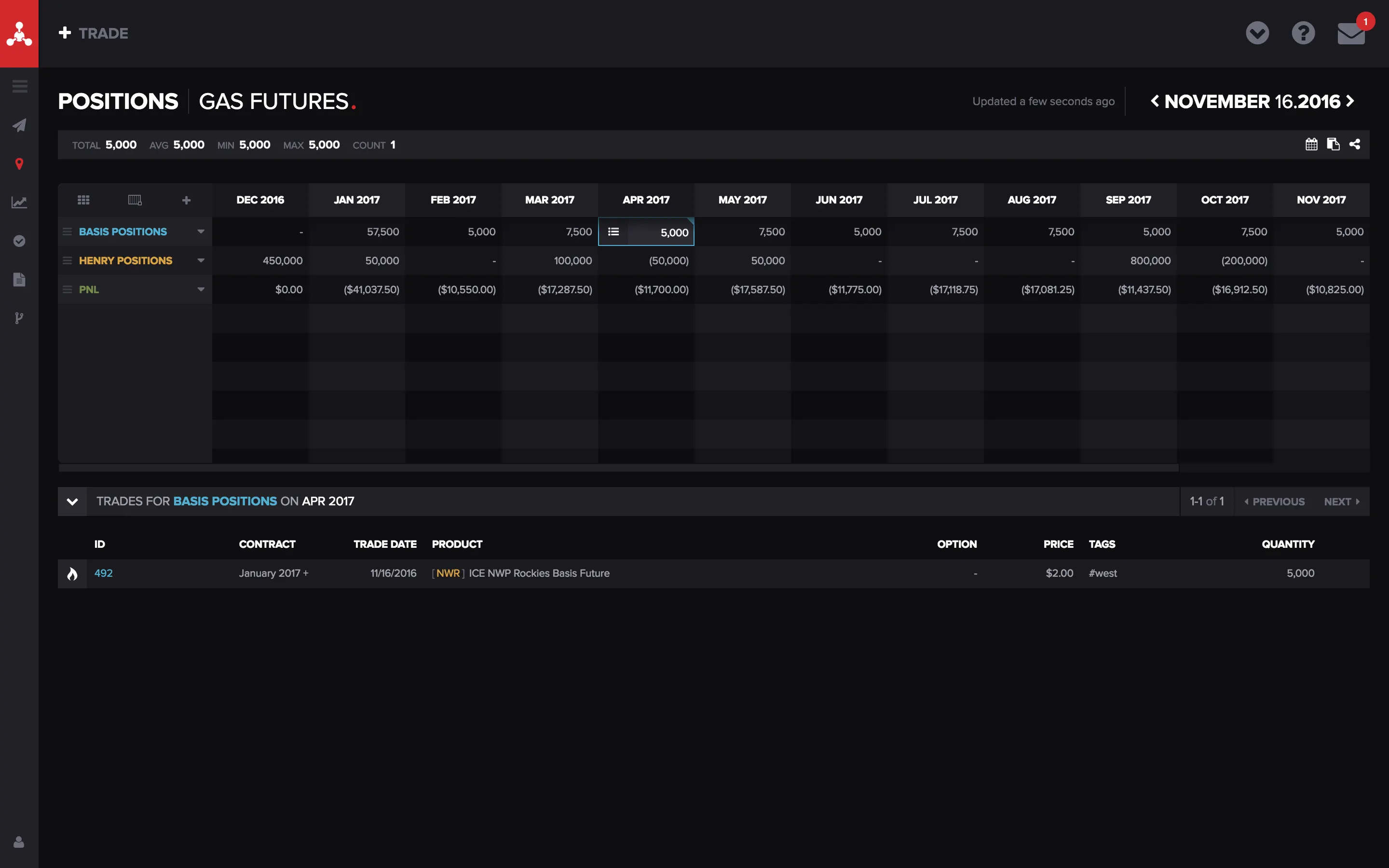 Keeping an eye on VaR? Molecule comes with a Monte Carlo and a Delta Gamma VaR. We give you access to them side-by-side so you can compare throughout the day. We handle the risk, you make the trades.